STAY HOME, STAY SAFE
Get more value with our Gift Card during this lockdown!
All The Ingredients You Need
Everything you require for the recipe is delivered right to your doorstep.
Pre-Portioned Ingredients
Tackling food waste in Singapore, ingredients are portioned so there will be no wastage.
Masterchef Meals in Minutes
Easy to follow recipe card and video to ensure you can cook up gourmet meals at home. Healthy, delicious and sustainable.
Great Taste, Perfect Portion, Convenience in a Meal Kit.
Everything you need to cook up a delectable meal – delivered in one box.
Be your own Masterchef in your own kitchen today, starting from $8.60 per serving.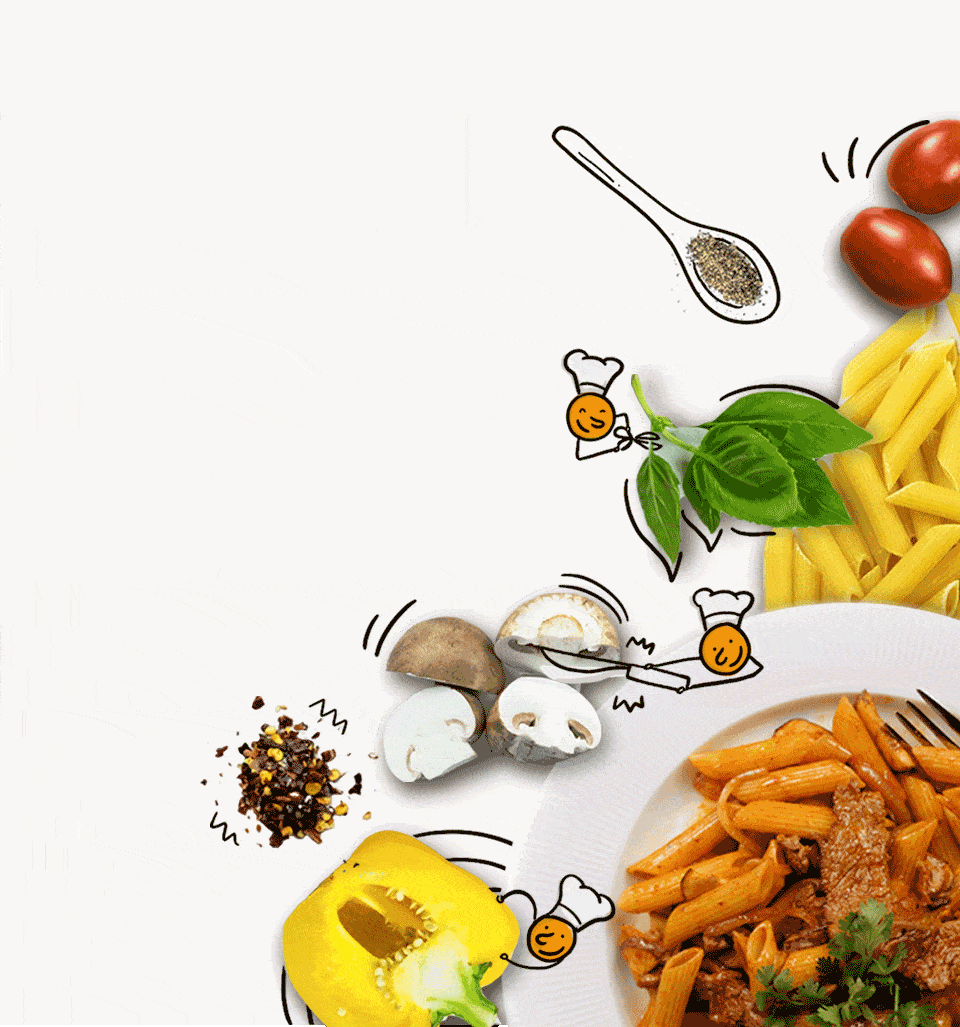 HOMECOOKED MEALS YOU'LL LOVE
CONVENIENCE AT YOUR FINGERTIPS
CREATE MAGIC WITH YOUR HEART
Easy to cook healthy meals (low in fats, sugar and salt) that you and your loved ones will enjoy at home.
Choose from ala carte or subscription orders according to your lifestyle.
Skip the shopping and queues. With one click, fresh ingredients will be delivered to your doorstep.
Have fun in your kitchen creating yummy meals for your loved ones. Meal time at home is now the greatest time.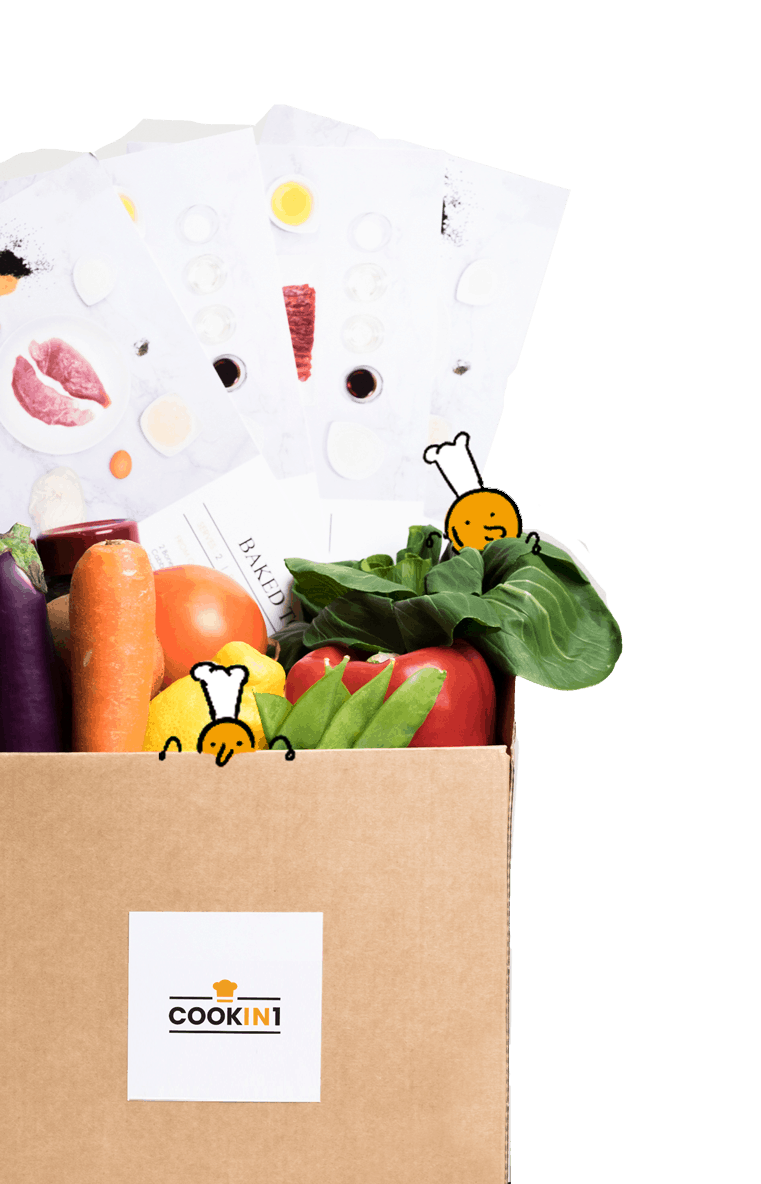 Delicious and easy to cook recipes
PERFECTLY PRE-PORTIONED INGREDIENTS
Our recipes are so simple, your love ones will be impressed.
Cook responsibly and reduce wastage. Cook  without the worry of wasting unused ingredients.
QUALITY AND FRESH INGREDIENTS
Recyclable packaging and ice packs
Our partnership with renowned suppliers guarantees the highest quality of produce. Meats and vegetables are sealed in vacuum bags to prolong freshness.
All our packaging is recyclable. Rinse them well and recycle them or reuse them.
BUY ALACARTE
COOKING KIT
Over 100 recipes to choose from
subscribe to
subscription plans
I have been ordering meal kits from @cook.in.1 ever since they first launched their products. What I like about their products is they have a wide range of dishes (Chinese, western, vegetarian etc) available which pushes me out of my comfort zone to attempt cooking new dishes. There are many times I wanted to try a new dish but I've no idea where and what type of ingredients to get. Also it causes a lot of wastage of ingredients if I don't cook that dish often. Ordering from @cook.in.1 has helped me cut down on the wastage of perishable as they have portioned out the ingredients used. Recipes and even videos are provided so it's really easy to re-create the dish even if you are a novice chef. The service provided has been prompt as they get back to my queries very quickly and ordering from the website is hassle-free. Would highly recommend you to give it a try!
I have been looking for meal kit services here in Singapore and was excited to stumble upon Cookin1 two months ago. They are very patient in answering my queries and we are happy to know that they also do plant based options every week. For me the value lies on giving me a "break" on having to think and plan for one meal a week. For someone who has to cook most meals at home, it is a welcomed respite. So now, we look forward to receiving the package, see what's in it and cook it the next day. The instructions are all very clear and the portion size is very generous. My whole family loves it and hope we will continue be surprised by the type of menu we receive. Highly recommended!
I have been ordering from Cookin1 since the circuit breaker while most people faced difficulties getting some ingredients from the supermarket and getting available delivery timeslots online. I have never faced any difficulties with Cookin1. The delivery was smooth, packaging is very hygienic and the food is really good. Until now after the circuit breaker I am still ordering from them. I tried the Hainanese chicken rice, claypot rice, Hainanese pork cutlet, Hakka Abacus seeds etc.. The one I like best is the Hakka abacus seed. I have never thought I can make that in my life as I always thought that it is a difficult dish to make. Even my 18 mth niece loves it and keep saying she wants to eat Yam! Cookin1 has made cooking so easy and convenient and their recipes are really delicious! My family has been requesting to cook the recipes I've ordered again and again. Thank you Cookin1!